* Child (ages 2–9).
Buy 2 Get 3rd Free. The free person's portion of $105 for staying at LA hotels and theme park (if applicable) admission fees has been included. No-show (or late cancellation) of free passenger incurs $268 penalty fee for the reserved bus seat.
Available: Mon, Tue, Thu, Fri, Sat
Transportation as per itinerary via deluxe motorcoach or minibus.

Passenger insurance while on board motorcoach.

Hotel accommodation which based on two adults sharing one bed room. (Double, Triple, Quad occupancy), excluding child fare.


Due to Motorcoach Insurance Policy, passengers over 3 years of age must purchase ticket in order to occupy seats.



Complimentary roundtrip airport transfers (domestic arrivals: 8:30am - 10:30pm; international arrivals: 8:30am - 9:30pm). If arriving from 10:30pm - 12:00am, there will be a fee of $60 for one person and $10 for each additional person(up to 8 person). If arriving beyond the above period, please proceed to the hotel at your own expense.
Tour taxes, Travel insurance and all charges arriving from deviation.

Admission packages or passes to attractions.

Personal charges such as travel document and visa fees.

Baggage handing fees, phone calls,
room service, movies etc.
Meals (breakfast, lunch, dinner) and
tips for waiters or waitresses.

Service Fees for tour guide/bus driver (min. $8 /day per person)

Holiday/Weekend Hotel surcharges may apply.
| | | | | |
| --- | --- | --- | --- | --- |
| | | Adult | Child | |
| Las Vegas night tour | | $25.00 | $25.00 | |
| Grand Canyon West Rim | | $80.00 | | |
| Skywalk | | $35.00 | | |
| Las Vegas show ticket | | $92.00 | | |
| | | | | |
Single price is for one people staying in one room. Double, Triple & Quad prices are for two people , three people & four people staying in one room respectively.

Child rates apply to ages 2-9, please note each hotel room can only accommodate 4 guests (adults or children). Each guest rooms are standard with "two" full sizes or "one" queen bed.
All customers should be responsible for their own travel documents and visa if required.
All hotel and tour schedules are arranged before hand. Any person failing to appear on the day of departure shall not be refunded.
Other tour company's product or on line tickets (Admissions or Entrance fees) are not to combine with our already low cost tour package.
Customers are advise to purchase travel insurances before departure of their tours. Please ask one of our specialists for more information.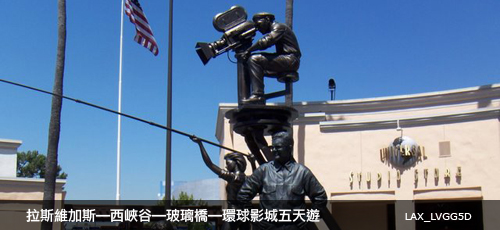 Las Vegas–Grand Canyon West-Skywalk 5 Day
Arrival in Los Angeles airport and meet our tour guide at the Baggage Claim Area (for U.S domestic flights) or at Exit (for international flights). Transfer to the hotel for check in.
Airport pick up time:
8:30 AM
to 9:30 PM
. For other arrival time, customer will need to go to hotel by themselves by taking shuttle.
Hotel: Holiday Inn, La Mirada or similar
Day 2
Los Angeles–Las Vegas
Start the tour following the route of San Bernardino Mountain and enter the Mojave Desert to the State of Nevada, " the entertainment capital of the world ". Upon arrival in the afternoon, you are free at leisure. You may take an optional night tour to explore the prosperity of night life in Las Vegas and see the famous shows such as the Fremont Street Viva Vision, Fountain Show at Bellagio and Mardi Gras at Rio. Overnight
Hotel: Stratosphere Hotel or Similar
Day 3
Las Vegas–Grand Canyon West Rim–Hoover Dam–Las Vegas
In the morning, visit one of the Seven Wonders of the World, the Grand Canyon. It is the World's Seventh Natural Wonder. As you gaze out from the rim, you're viewing 2 billion years of geologic history. Millions of people each year stand in awe at the canyon and leave with a sense of fulfillment and realization that they have witnessed nature at her finest. You may take an optional visit to the "Skywalk", which is the new g gigantic construction built on the very edge of the Grand Canyon West Rim. The Skywalk is suspended 4,000 feet above the Colorado River. This $60 million dollars bridge can withstand the weight of 71 fully loaded Boeing 74 airplanes (more than 71 million pounds). It is the tallest man-made structure in the world. From the bridge, you can step out onto the glass floor for a 720 degree view of the Canyon. You may also take an optional helicopter or boat tour to see the true beauty of the Grand Canyon. Afterwards, proceed to Hoover Dam, which is one of the seven wonders of the Industrial World.
(All customers are required to pay $80 admission fee to Grand Canyon West Rim upon arrival. This is the requirement to join this tour.)
Hotel: Stratosphere Hotel or Similar
Day 4
Las Vegas–Ethel M Chocolate Factory–Botanical Cactus Gardens–Los Angeles
Visit Ethel M Chocolate Factory and Botanical Cactus Gardens before leaving Las Vegas. Stop by Barstow for short rest before continuing to Los Angeles. Arrive in Los Angeles in the evening.
Hotel: Holiday Inn, La Mirada or similar
Disneyland (Mon. & Fri. arrival)
it's fast pass lane + prefessional guided .
Must see in Disneyland: Indian Jones + Jungle Cruise + New Orleans Square + Pirates of Caribbean + Haunted Mansion + Space Mountain.
Your Disneyland exploration will begin with a train ride, passing Main Street U.S.A. of the 1890's and theme areas. From "Sleeping Beauty's Castle" to "Fantasyland" and onto "Pirates of the Caribbean". Ride the far West train which takes you to "Frontierland", not to mention the mysterious jungle of "Adventureland" or "Carnival in New Orleans", Mickey's Toontown gives you a chance to take pictures with your favorite Disney characters. You will also enjoy the rides on "Indiana Jones Adventure", the live shows on "Tomorrow Land", parades, and all the special events.
OR San Diego - SeaWorld (Mon. & Thu. arrival)
Depart from Los Angeles to San Diego downtown in the morning. There's optional cruise. The tour will reach Sea World at around noon. Sea World is a 135 acres marine-life exhibit. The leading performer is Shamu, a two-ton killer whale. Also enjoy the performance of dolphins, sea lions, and walruses. Take the ride of your life on Shipwreck Rapids, the park's first adventure ride.
OR Universal Studio (Tue. Thu. Fri. & Sat. arrival)
Today our first stop is a visit to the Grauman's Chinese Theatre and the The Hollywood Walk of Fame. From here we travel to the Universal Studios Hollywood, where the greats moments from movies and television come to life, puts you in the core of all the excitements. You can witness the reality- shattering Terminator 2:3D, feel the thrill in riding with E.T to the moon, and be there to see a live war at sea in the Waterworld. You'll take a ride through time and space on Back to the Future... the ride of course, and confront face to face with a man-eating T-Rex on Jurassic Park... the ride again. It's all right here and waiting for your visit. It is the world's largest movie studio and theme park... but all the more fun if you can be a part of it. Transfer to airport after tour.
OR Los Angeles City Tour (Mon, Tue, & Fri. arrival)
Depart in the morning for Los Angeles City sightseeing. Our first stop will be the Los Angeles Music Center where many Oscar Award ceremonies took place in past years. On the way we will pass the Metropolitan Detention Center and the former Oscar Award site. In the city center, we will visit Los Angeles' tallest 73- story bank building, the Immigration and Naturalization Service building, the Department of Water & Power, and City Hall. From there we go to visit Chinatown, Little Tokyo, Oliver Street, the Staple Center, and Jewelry Street. In the afternoon, we proceed to Hollywood Boulevard to visit the Chinese Theater where you can take your picture next to the foot and handprints of your favorite movie stars. Afterwards, we visit the Hollywood Bowl which the world's largest open-air amphitheater. From there we proceed to Sunset Street, Beverly Hills, and Rodeo Drive where some of the most famous stores in the United States are located. Feel free to take pictures there and shop around.
Mandatory Admission to Grand Canyon West Rim: $80/person (all customers need to pay upon arrival)

Please schedule your flights to depart from Los Angeles airport after 9:30 p.m. (for U.S. domestic flights) or 10:30 p.m. (for international flights) on the last day of your tour.