| | | | | |
| --- | --- | --- | --- | --- |
| $838 | $275 | $638 | $1145 | $275 |
* Child (ages 2–9).
Buy 2 Get the 3rd Free. The free person's portion of $275 for staying at LA hotels and theme park (if applicable) admission fees has been included. No-show (or late cancellation) of free passenger incurs $300 penalty fee for the reserved bus seat.
Available: Daily
Transportation as per itinerary via deluxe motorcoach or minibus.

Passenger insurance while on board motorcoach.

Hotel accommodation which based on two adults sharing one bed room. (Double, Triple, Quad occupancy), excluding child fare.


Due to Motorcoach Insurance Policy, passengers over 3 years of age must purchase ticket in order to occupy seats.



Complimentary roundtrip airport transfers (domestic arrivals: 8:30am - 10:30pm; international arrivals: 8:30am - 9:30pm). If arriving from 10:30pm - 12:00am, there will be a fee of $60 for one person and $10 for each additional person(up to 8 person). If arriving beyond the above period, please proceed to the hotel at your own expense.
Tour taxes, Travel insurance and all charges arriving from deviation.

Admission packages or passes to attractions.

Personal charges such as travel document and visa fees.

Baggage handing fees, phone calls,
room service, movies etc.
Meals (breakfast, lunch, dinner) and
tips for waiters or waitresses.

Service Fees for tour guide/bus driver (min. $8 /day per person)

Holiday/Weekend Hotel surcharges may apply.
| | | | | |
| --- | --- | --- | --- | --- |
| | | Adult | Child | |
| Hearst Castle | | $24.00 | $12.00 | |
| San Francisco Bay Cruise | | $26.00 | $22.00 | |
| San Francisco City Tour | | $25.00 | $20.00 | |
| Las Vegas night tour | | $25.00 | $25.00 | |
| | | | | |
| | | | | |
Single price is for one people staying in one room. Double, Triple & Quad prices are for two people , three people & four people staying in one room respectively.

Child rates apply to ages 2-9, please note each hotel room can only accommodate 4 guests (adults or children). Each guest rooms are standard with "two" full sizes or "one" queen bed.
All customers should be responsible for their own travel documents and visa if required.
All hotel and tour schedules are arranged before hand. Any person failing to appear on the day of departure shall not be refunded.
Other tour company's product or on line tickets (Admissions or Entrance fees) are not to combine with our already low cost tour package.
Customers are advise to purchase travel insurances before departure of their tours. Please ask one of our specialists for more information.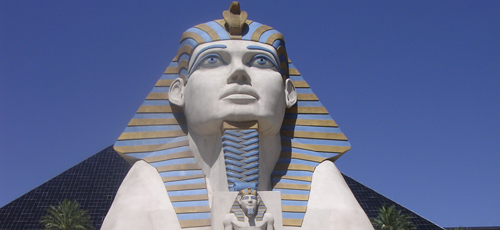 West Coast Highlight 10-Day Tour (B)
[LAX_SFYN10DB_SG4]
Arrival in Los Angeles airport and meet our tour guide at the Baggage Claim Area (for U.S domestic flights) or at Exit (for international flights). Transfer to the hotel for check in.
Hotel: Holiday Inn, La Mirada or similar
Disneyland (Daily arrival)
it's fast pass lane + prefessional guided .
Must see in Disneyland: Indian Jones + Jungle Cruise + New Orleans Square + Pirates of Caribbean + Haunted Mansion + Space Mountain.
Your Disneyland exploration will begin with a train ride, passing Main Street U.S.A. of the 1890's and theme areas. From "Sleeping Beauty's Castle" to "Fantasyland" and onto "Pirates of the Caribbean". Ride the far West train which takes you to "Frontierland", not to mention the mysterious jungle of "Adventureland" or "Carnival in New Orleans", Mickey's Toontown gives you a chance to take pictures with your favorite Disney characters. You will also enjoy the rides on "Indiana Jones Adventure", the live shows on "Tomorrow Land", parades, and all the special events.
OR Los Angeles City Tour (Mon,Thu,Sat & Sun arrival)
Depart in the morning for Los Angeles City sightseeing. Our first stop will be the Los Angeles Music Center where many Oscar Award ceremonies took place in past years. On the way we will pass the Metropolitan Detention Center and the former Oscar Award site. In the city center, we will visit Los Angeles' tallest 73- story bank building, the Immigration and Naturalization Service building, the Department of Water & Power, and City Hall. From there we go to visit Chinatown, Little Tokyo, Oliver Street, the Staple Center, and Jewelry Street. In the afternoon, we proceed to Hollywood Boulevard to visit the Chinese Theater where you can take your picture next to the foot and handprints of your favorite movie stars. Afterwards, we visit the Hollywood Bowl which the world's largest open-air amphitheater. From there we proceed to Sunset Street, Beverly Hills, and Rodeo Drive where some of the most famous stores in the United States are located. Feel free to take pictures there and shop around.
Hotel: Holiday Inn, La Mirada or similar
Day 3
Los Angeles – Solvang – Hearst Castle
Depart from Los Angeles in the morning and drive along the beautiful Pacific-Coast Highway. Arrive at Denmark Village - Solvang in the afternoon. Antiquated windmills and Northern Europeans-style architecture punctuate the little village's skyline. Brilliant sunshine, boundless open country and rolling hills- these are the characteristics of what the original Danish immigrants called "Solvang," or "Sunny Field." Pour yourself a cup of aromatic coffee European coffee and nibble a piece of world famous Danish pastry. Afterwards, pay a visit to the ornate Hearst Castle that was built by the newspaper tycoon at the cost of the millions of dollars. Hearst Castle contains priceless antiques and works of art as well as an ornate gilt-bordered swimming pool. European type adornments grace the ceilings of the hall.
Hotel: Marriott Courtyard Hotel or Similar
In the morning, you will cross the Bay Bridge to the enchanting San Francisco and explore the magnitude of Golden Gate Bridge, Fisherman Wharf, Lombard Street, Palace of Fine Arts and more. You will be enlightened by the fresh sea breeze and the beautiful ocean. You may take a tour boat at your own cost and sail around the Bay.
Hotel: Marriott Courtyard Hotel or Similar
Day 5
Yosemite National Park – Los Angeles
In the morning, you will visit California's best-known Yosemite National Park, one of the wonders of Nature. Yosemite is located near the geographical center of the Nevada mountain range. Towering granite rocks, mighty waterfalls and placid valleys give Yosemite all the aspects of a "land of the gods" Giant trees, water gushing from the mountains, huge rocks and cliffs carved to create a land of fantasy. There is little doubt that water – in both its liquid and solid form – was the chief architect of Yosemite's landscapes. Proceed to Los Angeles in the afternoon.
Hotel: Holiday Inn, La Mirada or similar
Day 6
Los Angeles – Las Vegas
Start the tour following the route of San Bernardino Mountain and enter to Mojave Desert to lunch at Barstow. After Lunch, we will visit the London Bridge at Lake Havasu City. All materials of this bridge were originally from London. This is the reason for its name and fame. Proceed to Laughlin, Nevada in the evening, which serves a mixture of tantalizing entertainment and gambling.
Hotel: Stratosphere Hotel or Similar
Day 7
Las Vegas – Grand Canyon – Las Vegas
In the morning, proceed to one of the Seven Wonders of the World, Grand Canyon National Park. The Grand Canyon is much greater both in size and beauty contrary to general misconception. In the afternoon, continue to Las Vegas, "the entertainment capital of the world". You may take an optional night tour to explore the prosperity of night life in Las Vegas or try your luck in casinos.
Hotel: Stratosphere Casino Hotel
Day 8
Las Vegas – Los Angeles
In the morning we will continue the tour in Las Vegas and depart for Los Angeles. at noon. On the way, we will stop at the factory outlet mall where you can purchase famous brands at the lowest price possible. Arrive in Los Angeles in the evening.
Hotel: Holiday Inn, La Mirada or similar
Day 9
San Diego Sea World
Depart from Los Angeles to San Diego in the morning. Sea World is a 135 acres marine-life exhibit. The leading performer is Shamu, a two-ton killer whale. Also enjoy the performance of dolphins, sea lions, and walruses. Take the ride of your life on Shipwreck Rapids, the park's first adventure ride.
Hotel: Holiday Inn, La Mirada or similar
Today your first stop is the Chinese Theatre and the Hollywood Walk of Fame. Continues to Universal Studios Hollywood, where the greats moments from movies and television come to life, puts you in the core of all the excitements. You can witness the reality-shattering Terminator 2:3D, feel the thrill in riding with E.T to the moon, and be there to see a live war at sea in the Waterworld. You'll take a ride through time machine Back to the Future… the ride of course, and confront face to face with a man-eating T-Rex on Jurassic Park… the ride again. It's all right here and waiting for your visit. It is the world's largest movie studio and theme park… but all the more fun if you can be a part of it. In the evening, you will be transferred to Los Angeles International airport for a wonderful conclusion of the trip.
Please schedule your flights to depart from Los Angeles airport after 9:30 p.m (for U.S. domestic flights) or 10:30 p.m (for international flights) on the last day of your tour.
Thank you!