NYC to Washington D.C. Tours
Are you looking for a tour package that will take you from the "Big Apple" all the way down to the White House? Our NYC to Washington D.C Tours will do exactly that! From the major attractions in NYC to the capital of our nation-- Washington D.C, there is more than enough to experience, explore and indulge. Our tour for this North East adventure will definitely be one for the picture books! We also encourage you to checkout our other Tours:
LA to Vegas Tours
,
LA to Grand Canyon Tours
,
Boston to Canada Tours
,
NYC to Canada Tours
that may interest you.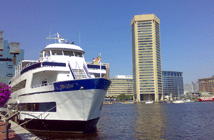 Available: Mon, Wed, Fri, Sat
$69